We welcome you to the Culinary Scene — a place to gather with friends, try a new recipe, and explore a world of flavor. At Roth living, we are as passionate about creating memories as we are about connecting you with appliances that perfectly suit your lifestyle. Join in on the fun or sit back and let our chefs guide the way. You're in for a treat!
Culinary Scene:
Baking & Confections
Ah, the North Star State: home of character-building winters, Ole, Lena, an enormous blue ox AND some of the best baked treats you can get your hands on! Chef Cynthia, who knows more about baking than just about anyone, will be sharing some of her favorite and perfected recipes for a few of Minnesota's most iconic baked goodies.
Korean BBQ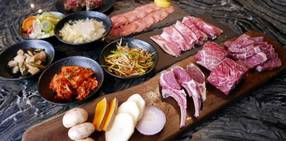 The Korean BBQ scene has never been more popular and here at Cooks we could dream about it, fawn over it, adore it, talk about it, cook it and eat it all day. If you're as gaga for Korean food as we are, you can indulge your obsession by joining Chef Colin and the team in this killer Korean demo class.
Festive Eats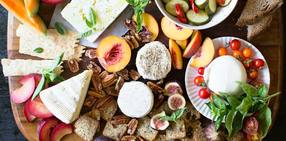 Arguably there is enough to celebrate this time of year, but what would any of these occasions mean without the fantastic, festive food to back it up?! In this holiday themed demo class, join Chef Mike as he shows off the secrets behind some effortless holiday appetizers, perfect for hosts to present and guests to bring; ideal for any holiday function.