We welcome you to the Culinary Scene — a place to gather with friends, try a new recipe, and explore a world of flavor. At Roth living, we are as passionate about creating memories as we are about connecting you with appliances that perfectly suit your lifestyle. Join in on the fun or sit back and let our chefs guide the way. You're in for a treat!
Culinary Scene:
Pressure Perfect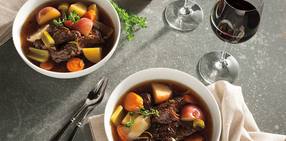 Fear not the pressure cooker! Come and see for yourself in this fascinating crash course into the world of pressure cooking, where the possibilities are endless. Whether you're aiming for moist or crispy, savory or sweet, the pressure cooker can handle it, proving itself, before your very eyes that it is a Jack-of-all-trades. Use promo code 'EARLYBIRD' to receive $10.00 off.
Early Spring Dinners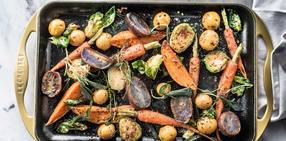 Shout it from the hilltops! IT'S THE LAST DAY OF WINTER! Or, at least that's what the calendar says. While there's still that chill in the air, it is time to celebrate the official end of winter, and what better way to celebrate than with this stupendous feast with all the comfort of winter blended with a wonderful springtime zest! Use promo code 'EARLYBIRD' to receive $10.00 off.